Differential Pressure flow sensors from ReseaTech
ReseaTech offers OEM solutions for the measurement of volume flow and volume integral by means of differential pressure flow sensor technology starting from a quantity of 50 pieces/year. Various hydraulic and electrical connections are available. Possible communication protocols are RS485, I2C or SPI. The measuring method using differential pressure offers short response times and thus the measurement and detection of micro-dosing and small air bubbles in the medium.
The size of an OEM differential pressure sensor for liquids varies depending on the configuration. However, the usual size is about 80x40x15 mm per module.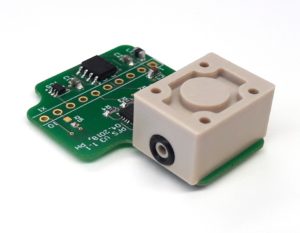 OEM-C Flow Sensor mini
+

OEM-Design, minimal size
+

Volume flow measurements up to 100

ml/min
+

Pulse measurement > 20 μl
+

For water, oil, and other low viscous

media (< 100 mPas)
+

Insusceptible to bubbles