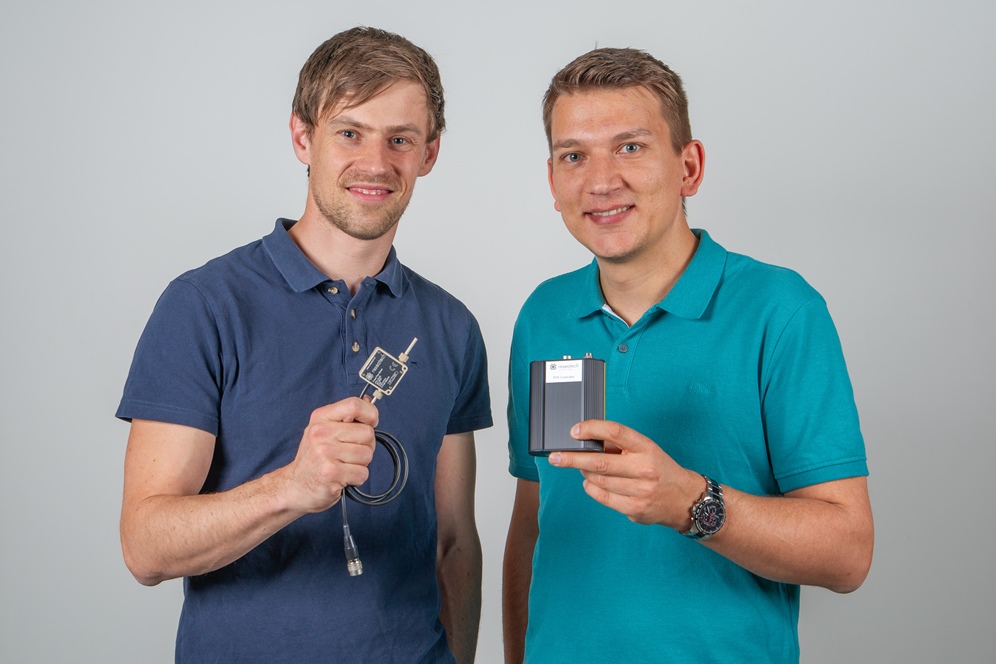 03.06.2019 Four years ago ReseaTech GmbH was founded, which manufactures measuring devices for the smallest quantities of liquids. Following the successful conclusion of a round of financing, the spin-off from the Berne University of Applied Sciences is now able to further advance its technology.
In May 2015, Simon Zumbrunnen and Philipp Haslebacher, two graduates of the Berne University of Applied Sciences BFH, founded the high-tech start-up company ReseaTech. The young company, which is based in Burgdorf, produces measuring devices for fluid quantities in the microlitre range, which are required in particular by manufacturers in the biotechnology or medical technology sector.
In May 2019, around four years after its foundation, the spin-off has now successfully completed a financing round with private investors. The investment capital will enable the young company to further advance its technology and build up its customer base in Switzerland and nearby countries. For example, the dosing sensor "Pulsed Flow Sensor" is to be established on the market. "This dosing sensor is the fastest in its class and can detect liquid drops from nano- to microlitres very precisely," says Zumbrunnen. "The system is used, for example, in biotechnological processes, in the semiconductor industry or in filling plants for liquid products," continues the 34-year-old.
Zumbrunnen's bachelor's thesis laid the foundation for the current spin-off. The goal at that time was the development of a microvalve for the company ReseaCHEM GmbH. During and after their studies, Zumbrunnen and Haslebacher continued research on the technology of their current products at the Institute of Printing Technology IDT under the direction of Karl-Heinz Selbmann. The project subsequently won the Ypsomed Innovation Prize, the Burgdorf Inno Prize and was supported by the start-up support programme Venture Kick and the Inventus Bern Foundation. With the investment capital now available from the financing round, the young company can continue its success story. "The business case is clear and nothing now stands in the way of setting up our sensor company in Burdorf," says Zumbrunnen happily.